Roost Enterprise
An EaaS Platform Designed for Developers to Replace Static Testing Environments

With Roost environments as a service platform developers no longer need to create custom scripts and

managing complex software in order to create an ephemeral testing environment.
Instead, developers can focus on writing code because infrastructure is handled transparently.
Roost auto discovers environment configuration and optimizes it using the power of machine learning. Developers can effortlessly spin-up an ephemeral environment either at pull request, feature branch or any custom insertion point. Once created, a Roost Environment can be shared with other stakeholders and each stakeholder can validate their deliverable using their own criteria.
The whole development cycle is faster accelerating the feedback loop across stakeholders and completely eliminating the need for continuous integration (CI) and traditional staging environments!
Traditional Testing Environments Aren't Enough
A traditional testing environment allows developers to do basic testing and validation of code; however, the static nature of a most testing sites makes it impossible for efficient testing to occur when dealing with modern complex architectures such as containers, micro services and cloud-native applications. And to complicate matters more every pull request has a nuanced definition of the environment it needs and may have requirements not provided on most test environment.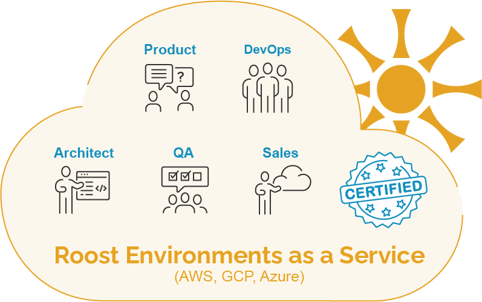 Because of the static nature of testing environments they will never meet the demand of evolved artifacts and versions of services required by a pull request. This may happen because of: use of mock services, wrong version of services, data that drifts from production, staging is not supporting updated subset of tests, etc.


Enter the Roost EaaS Platform – Your Ephemeral Testing Environment
The Roost Environments as a Service platform instantly creates an environment based upon your pull request (PR). It's your dedicated ephemeral space where you can experience and interact with shareable and testable services that are deployed using configuration, infrastructure and dependent services.
Your ephemeral testing environment provides a dynamic production-ready environment that continuously and automatically accesses all necessary containers and micro services and the correct versioning required for the pull request. Check out this blog post to learn more about Roost ephemeral testing sites.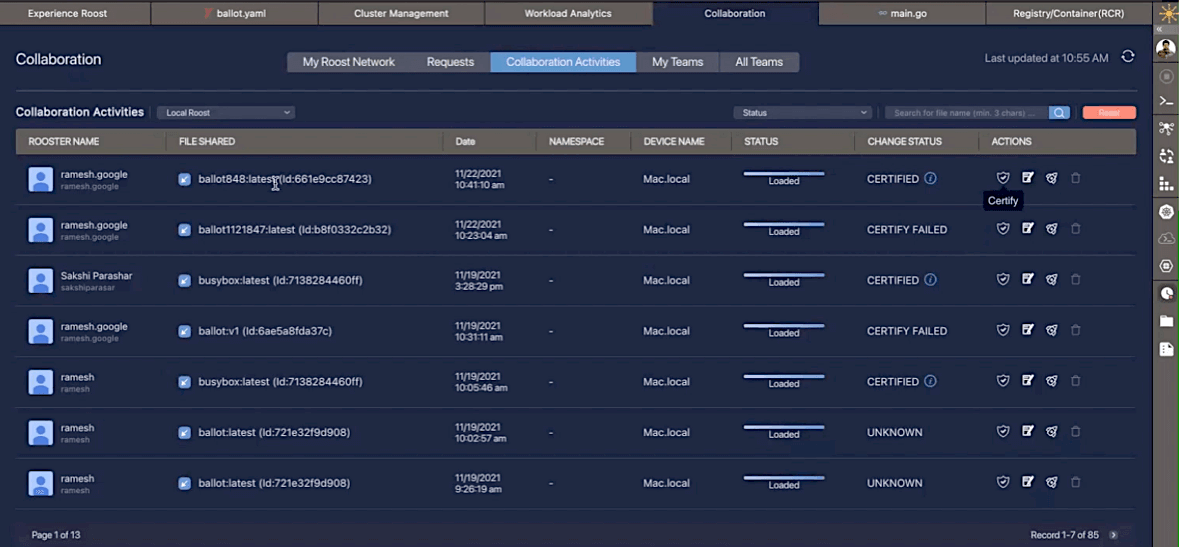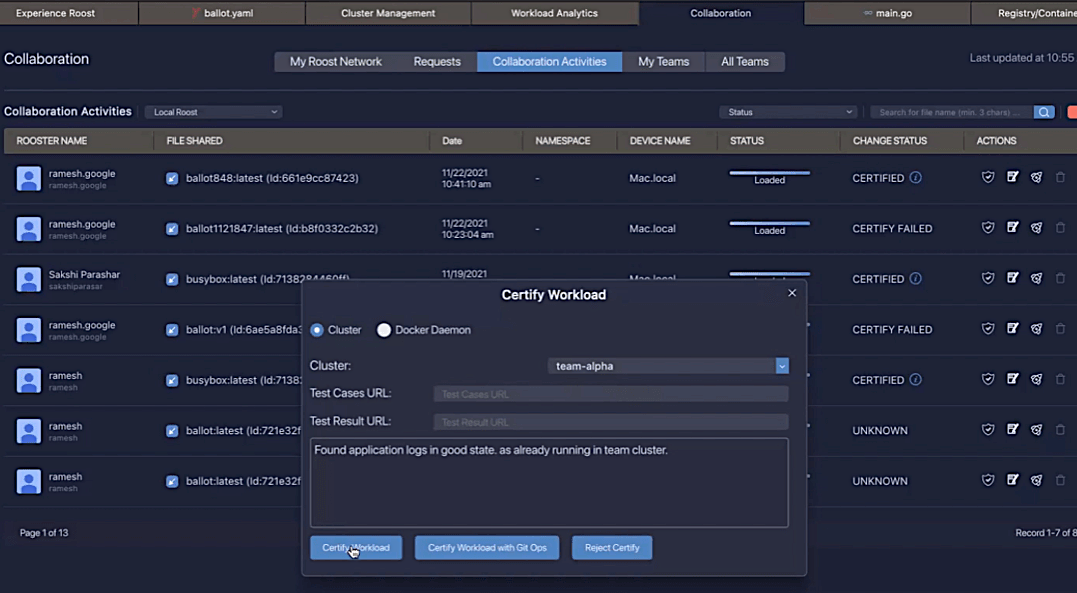 Automatic Testing & Certification of Applications
Developers can share services with QA and product to test and automatically validate the state of containers.
These states can be certified as production ready or can be used for rollback if necessary.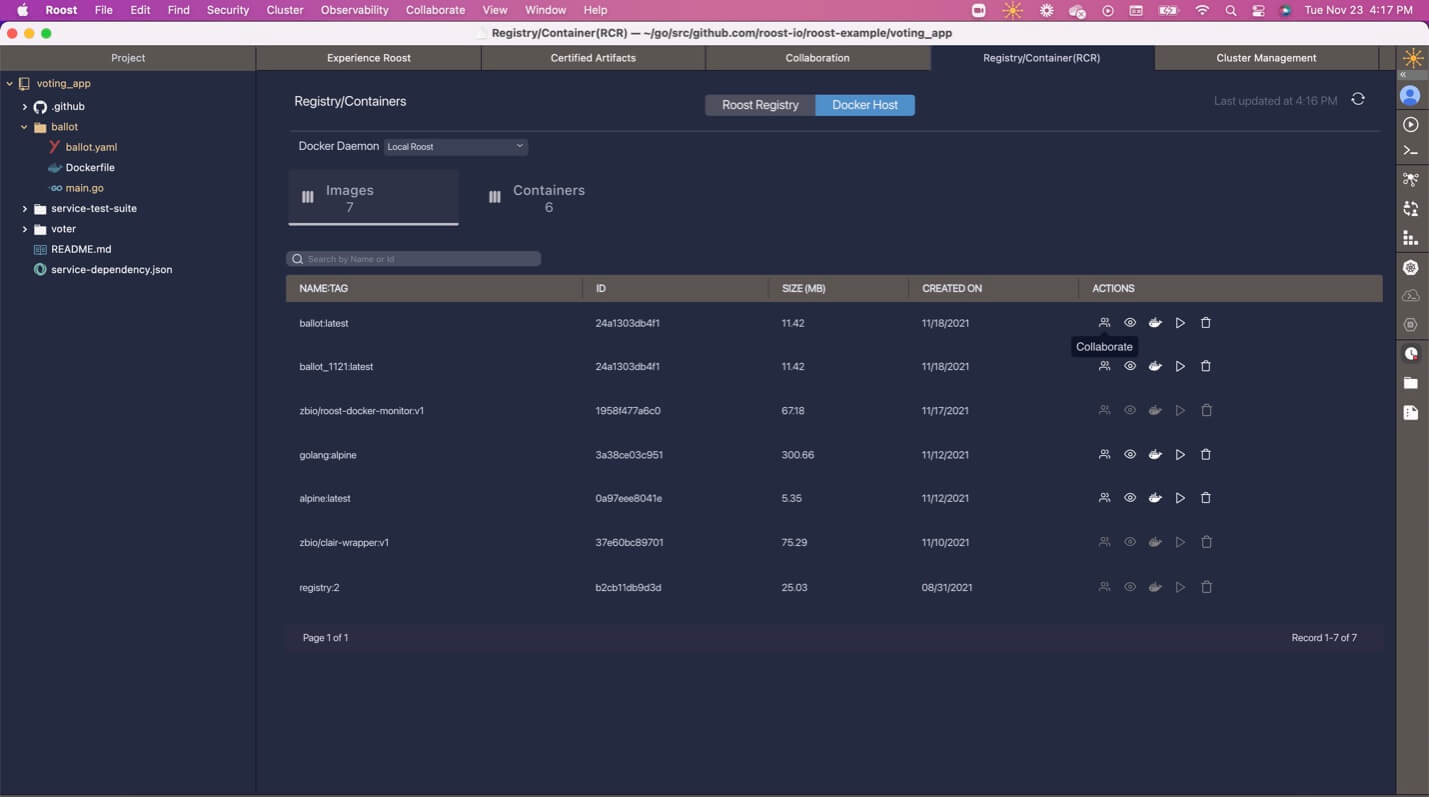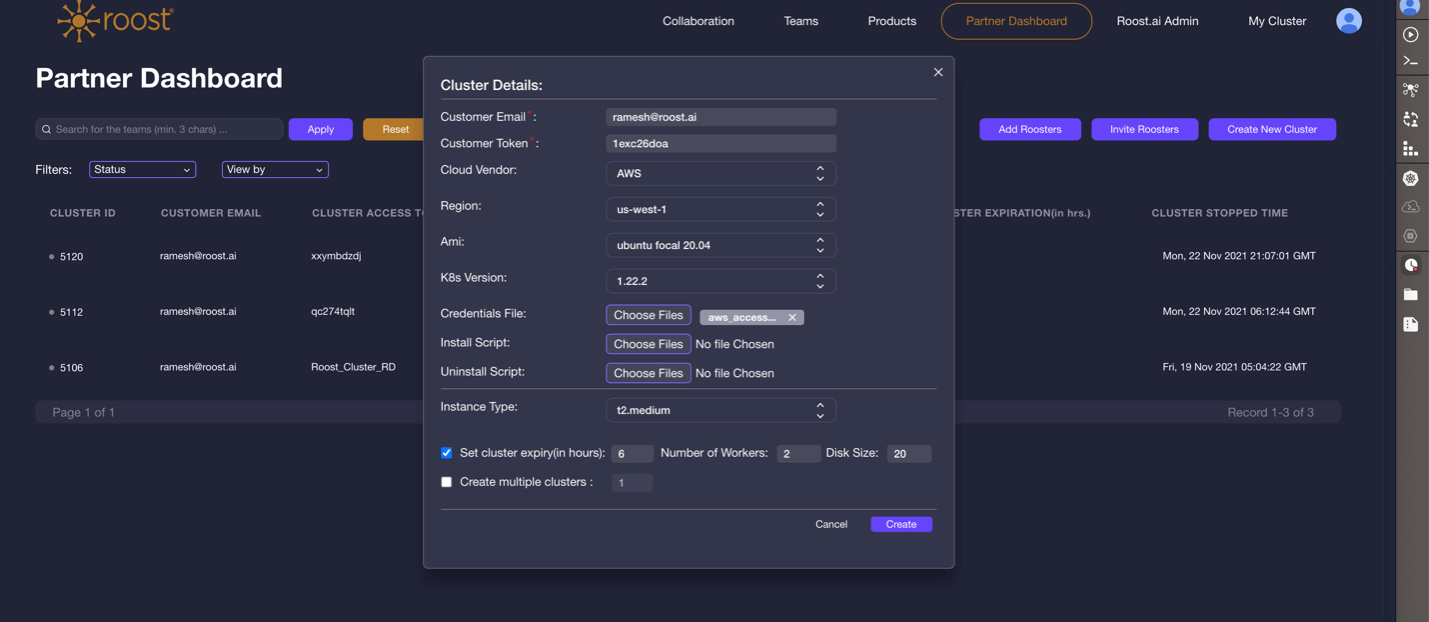 Significantly Reduces Cloud XOps Costs
Significantly reduce cloud XOps costs as environments are created only when needed and gracefully get destroyed automatically.
Build Containers with Drag Drop
Quickly and easily build error-free containers with the Roost drag and drop feature.
In this example we are showing flows being created for a Docker container. User's don't need to remember the Dockerfile syntax and can avoid making errors by utilizing built-in Dockerfile templates.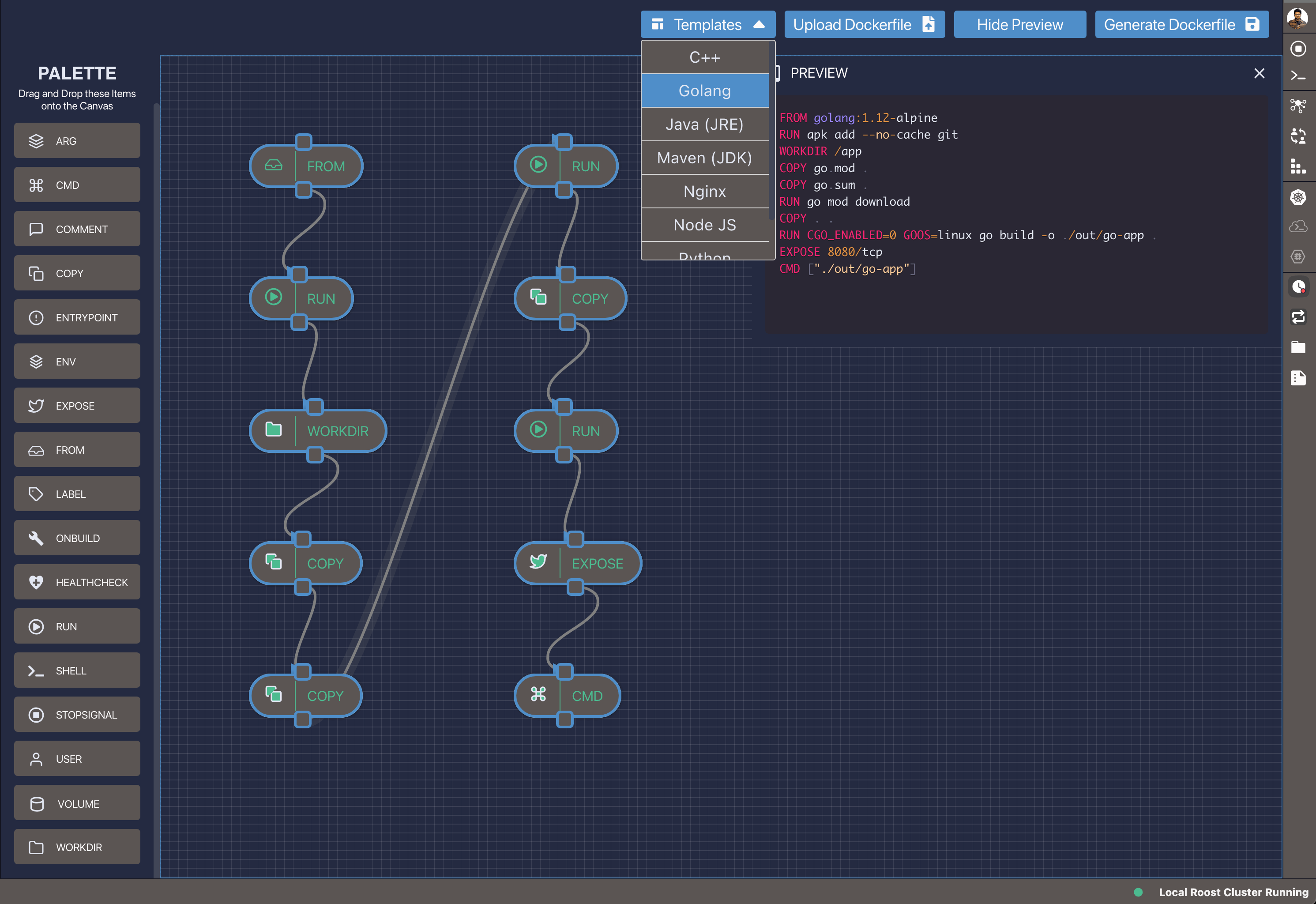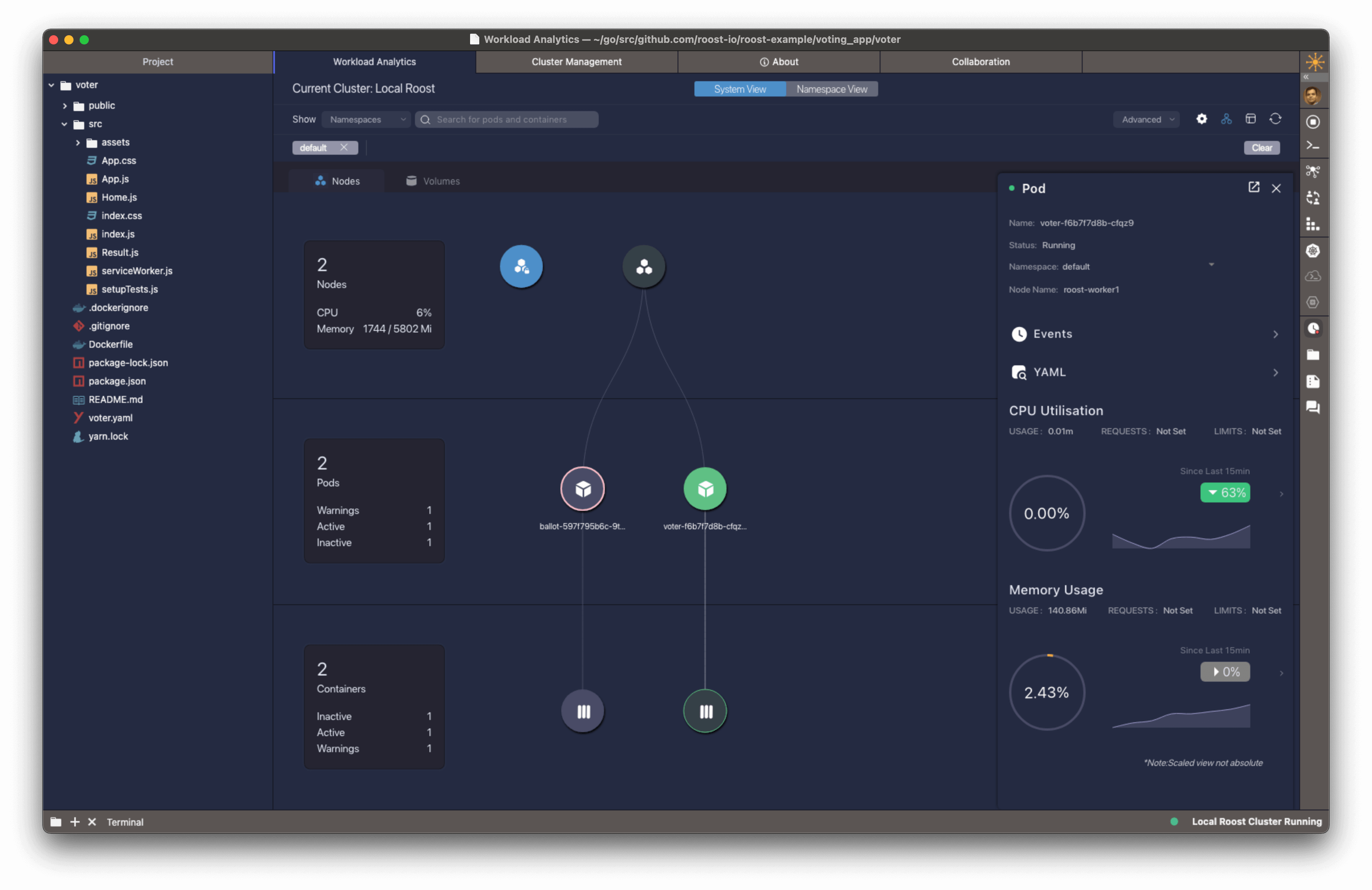 Workload Analytics
This dashboard provides details of deployed applications and services, compute usage (e.g. memory and CPU consumption) by pods and nodes of a Kubernetes Cluster. It also displays the interactions with other running containers.
Cloud Events
Roost allows you to inspect and scan clusters and provides details for both General & Security Events.
General events include: Kubernetes cluster resource related changes, plugins (e.g. Argo, Helm, Airflow) related state change activities, collaboration activities, etc. Roost also sends Security Events based on Falco rules configured.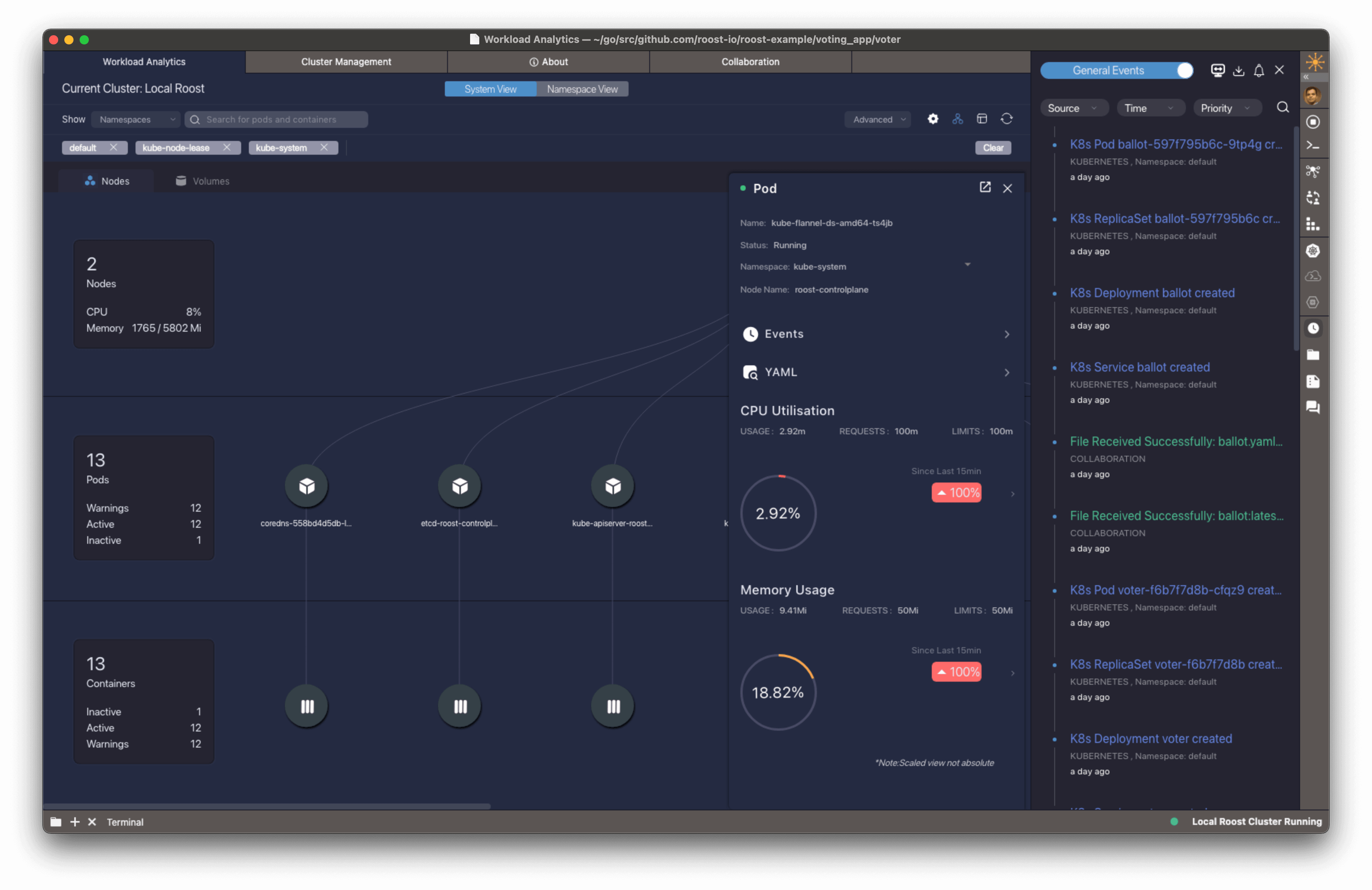 everything you need
Three Environments to Choose From
Roost Desktop
A lightweight, multi-cluster full-scale Kubernetes platform for both development and production
Roost Cloud
A headless version suited for cloud deployment as an AMI (or equivalent on other public clouds)
Roost SaaS
A control tower that manages service synchronization.