Roost Enterprise
An environments as a service platform that achieves real-time release velocity for every change.

With Roost engineers no longer need to wait in line for a staging site in order to validate code changes.
Instead, they can focus on writing code because environments and testing are handled automatically and transparently.
With Roost engineers can effortlessly spin-up an ephemeral environment whenever needed. Then, using proprietary scanning techniques, the Roost platform automatically inspects source-code repositories (e.g. GitHub, GitLab, and BitBucket) and auto-discovers and maps environment configuration and automatically tests code changes using exiting workflows.


A Visual Walk Through of the Roost Platform

Ephemeral Pre-production Environments

Effortlessly spin-up a pre-production environment at every pull request, feature branch, or insertion point in the DevOps / GitOps pipeline using the same micro services, containers, sidecars, etc. as production.
Once the PR is merged to production the instance is automatically disposed of.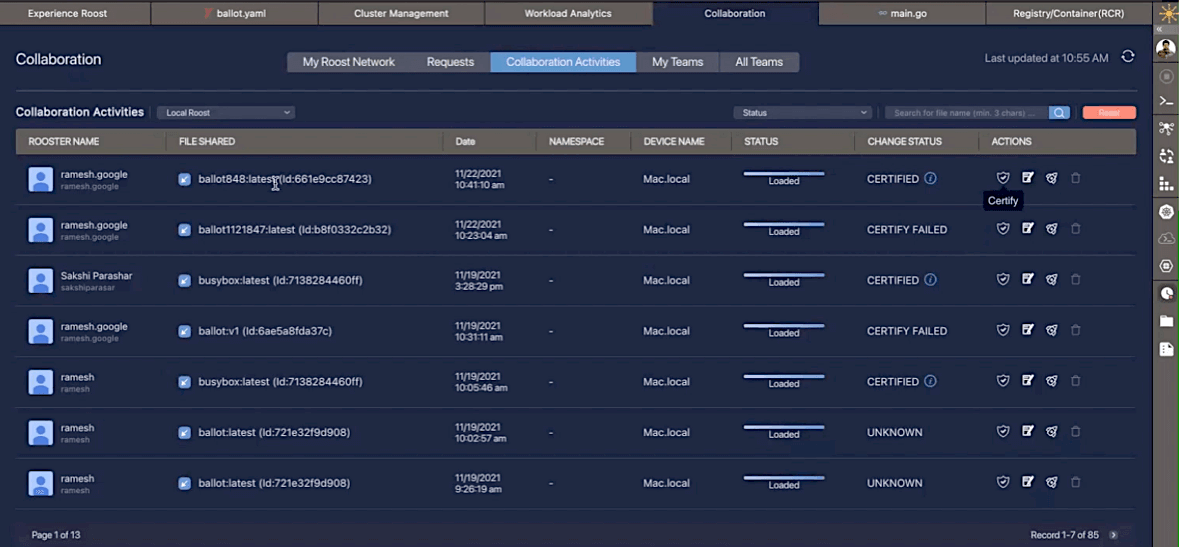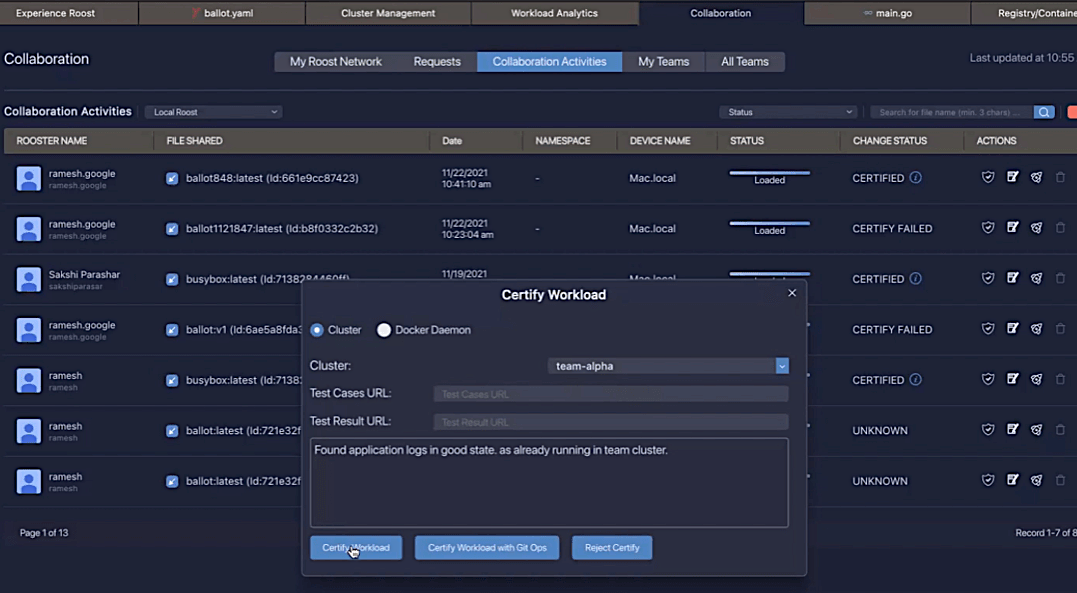 AI-enabled Auto-Discovery
Roost's AI-enabled platform auto-discovers environment configuration by inspecting source-code repositories (e.g. GitHub, GitLab, BitBucket) and then optimizes it using the power of machine learning and automatically validates the state of containers. This proprietary process is Roost's "secret sauce" to avoid integration issues later in production.
These states can be merged to production or used for rollback if necessary.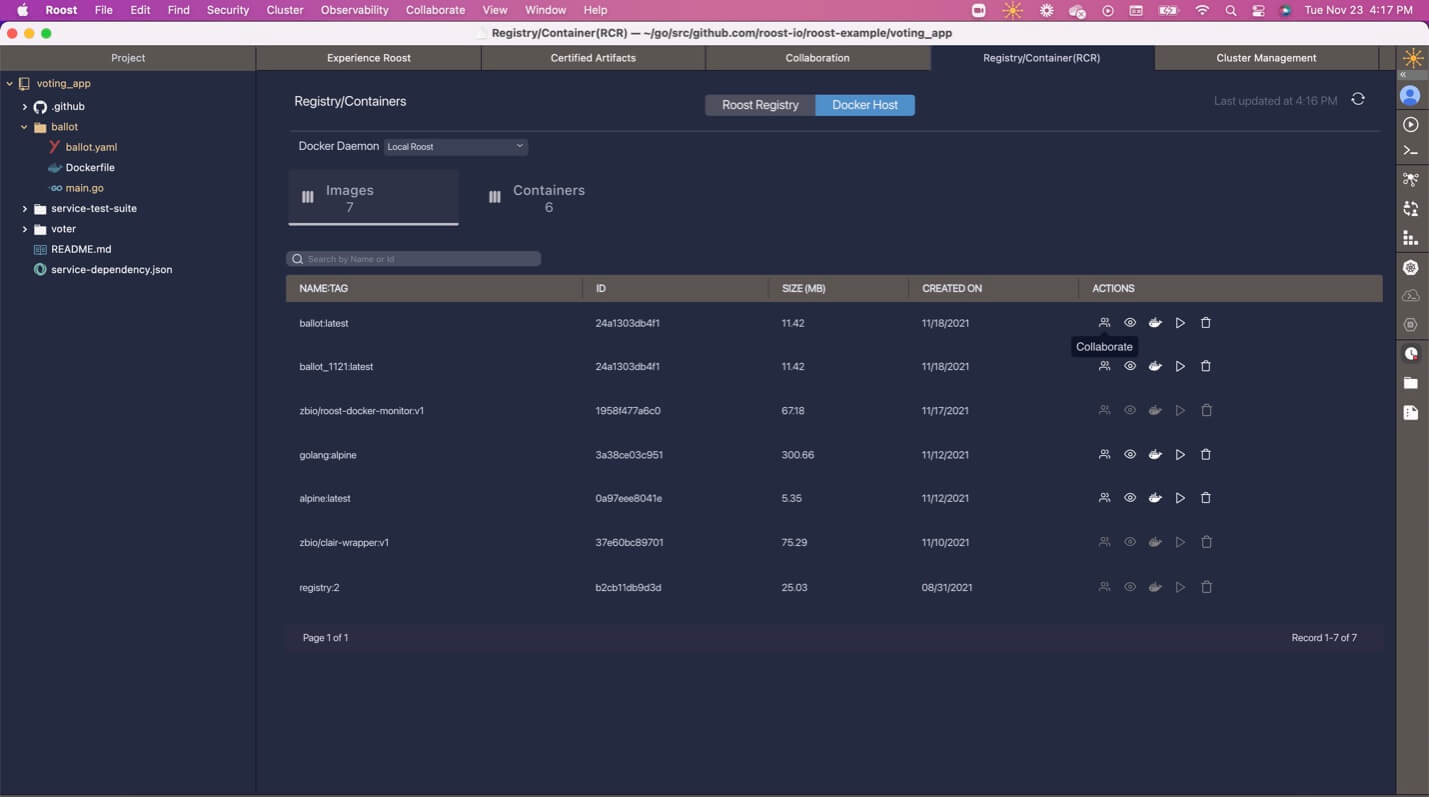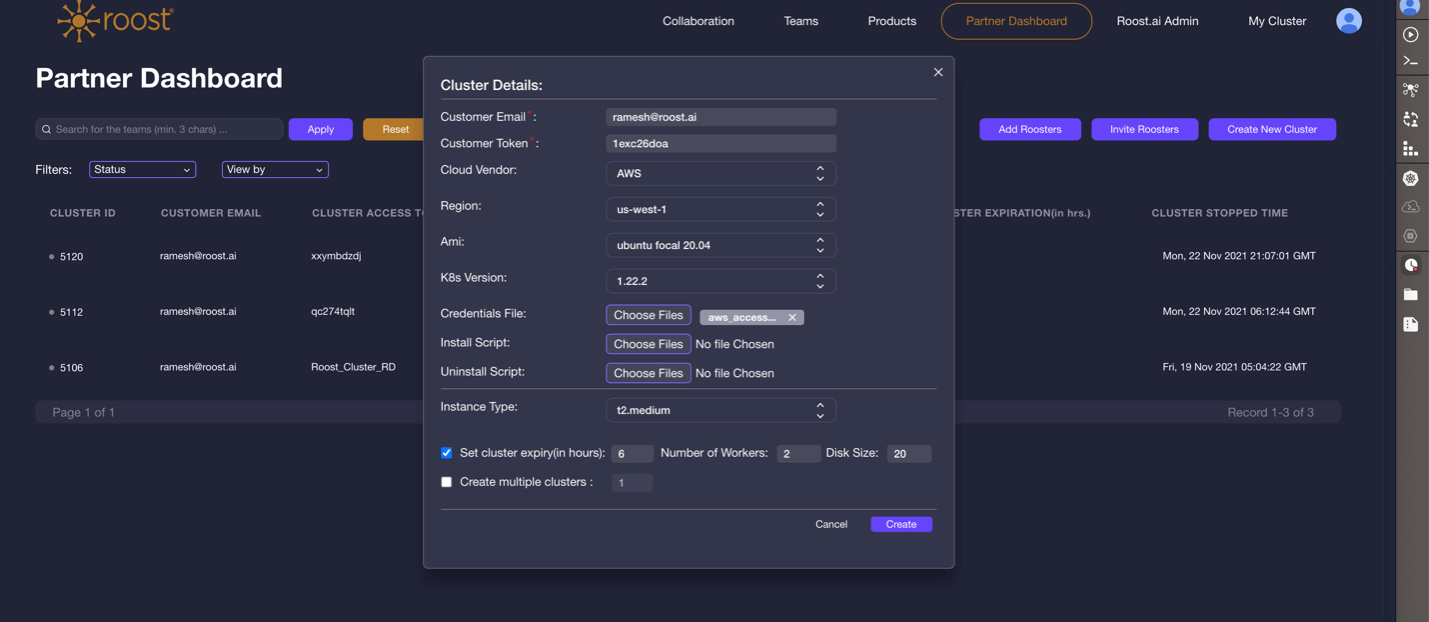 Significantly Reduces Cloud XOps Costs
Avoid running environments 24/7 by scheduling length of deployment time since environments are created only when needed and automatically destroyed when PR is merged to production.
Build Containers with Drag Drop
Quickly and easily build error-free containers with the Roost drag and drop feature.
In this example we are showing flows being created for a Docker container. User's don't need to remember the Dockerfile syntax and can avoid making errors by utilizing built-in Dockerfile templates.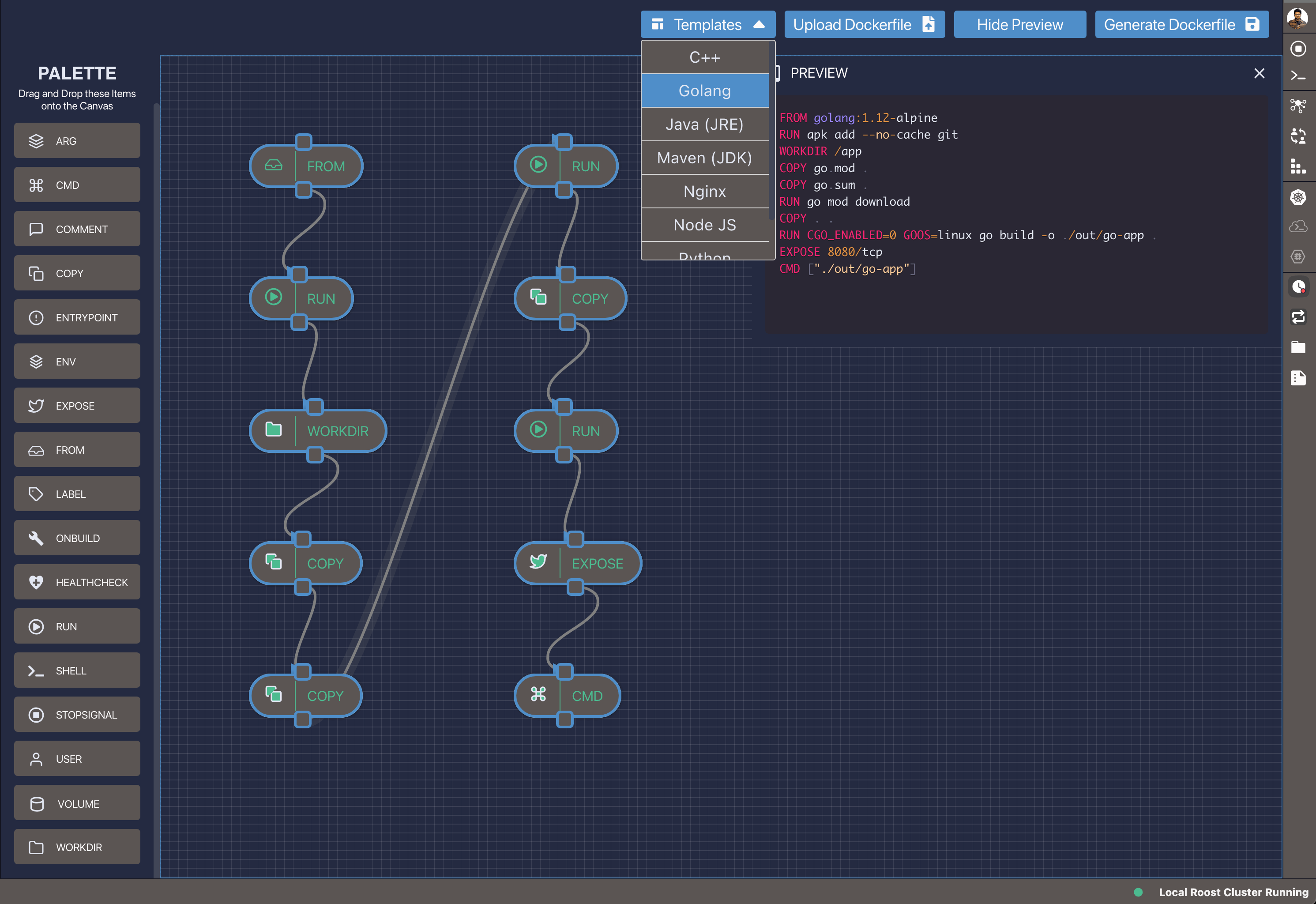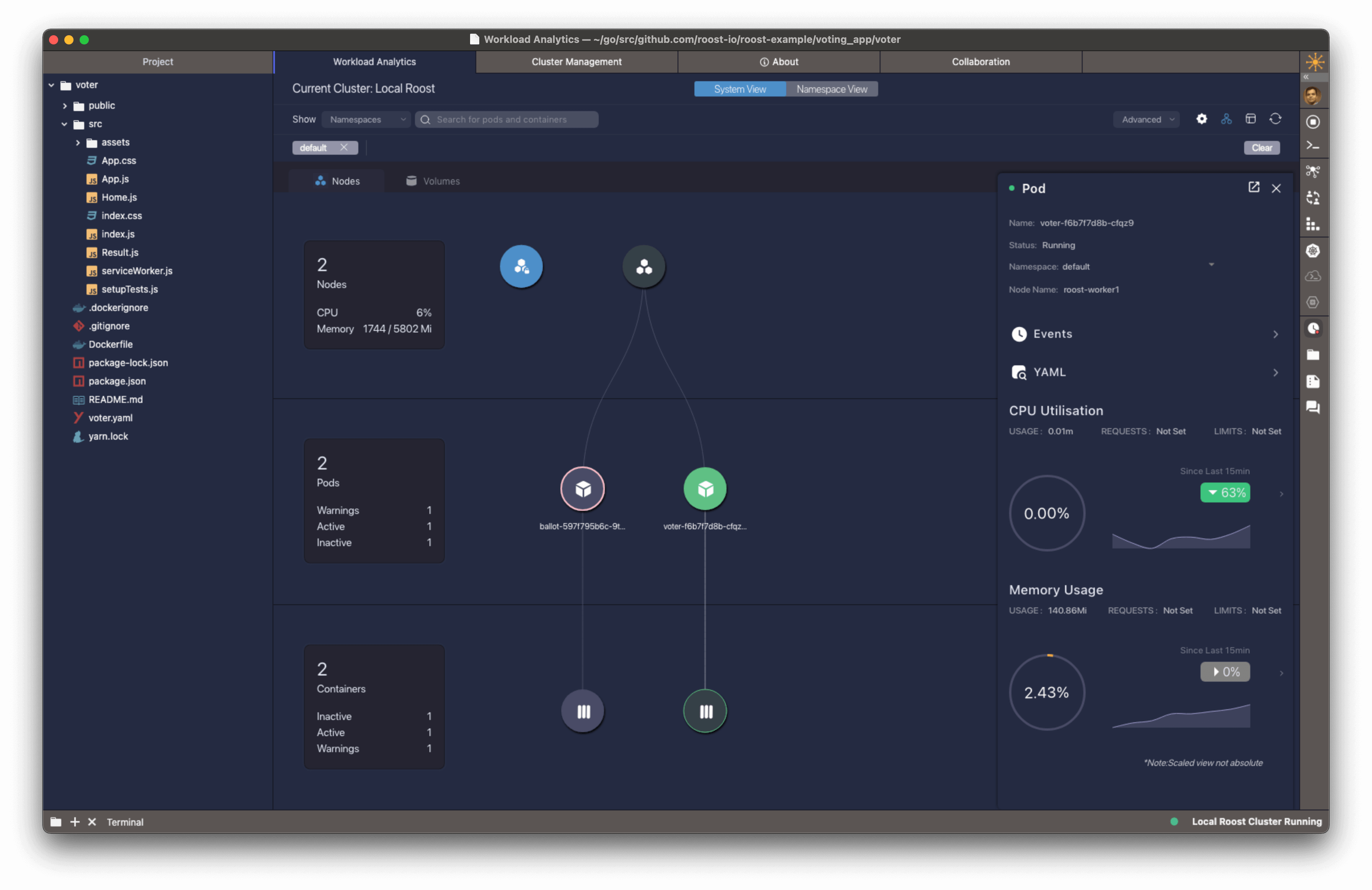 Workload Analytics
This dashboard provides details of deployed applications and services, compute usage (e.g. memory and CPU consumption) by pods and nodes of a Kubernetes Cluster. It also displays the interactions with other running containers.
Cloud Events
Roost allows you to inspect and scan clusters and provides details for both General & Security Events.
General events include: Kubernetes cluster resource related changes, plugins (e.g. Argo, Helm, Airflow) related state change activities, collaboration activities, etc. Roost also sends Security Events based on Falco rules configured.