Ephemeral Environments Accelerate Release Cycles
Get feedback faster from all stakeholders BEFORE a change is shipped to production.
Developers can now share preview URLs, of any code change, with stakeholders who become part of the review and development process right from the start.
Stakeholders no longer have to wait to see changes in production!
Roost preview environments can be shared, via a custom URL, with any stakeholder to validate their deliverable. The whole release cycle gets accelerated using this fast feedback loop increasing developer velocity and pull request merge success.
Quality Assurance
Quality assurance (QA) teams can test and find bugs earlier in the cycle because they are part of the development process, not another stage. QA is no longer blocked if a feature fails testing validation since features are isolated across multiple ephemeral environments.
Product Team
Product managers certify pull requests (PR) and provide feedback asynchronously and independently, even while QA is still testing it. Once all parts art working together with a click of a button the product manager can certify the feature to be released into production.
Sales Engineers
Sales teams can demo product enhancements on-demand and be confident that the latest product features and capabilities are enabled. They also determine how long each cluster is allowed to run when spinning up the demo site.
Stakeholders become part of the development process rather than another phase of a bloated SDLC. This 3-step process narrows the gap between development and production accelerating release cycles.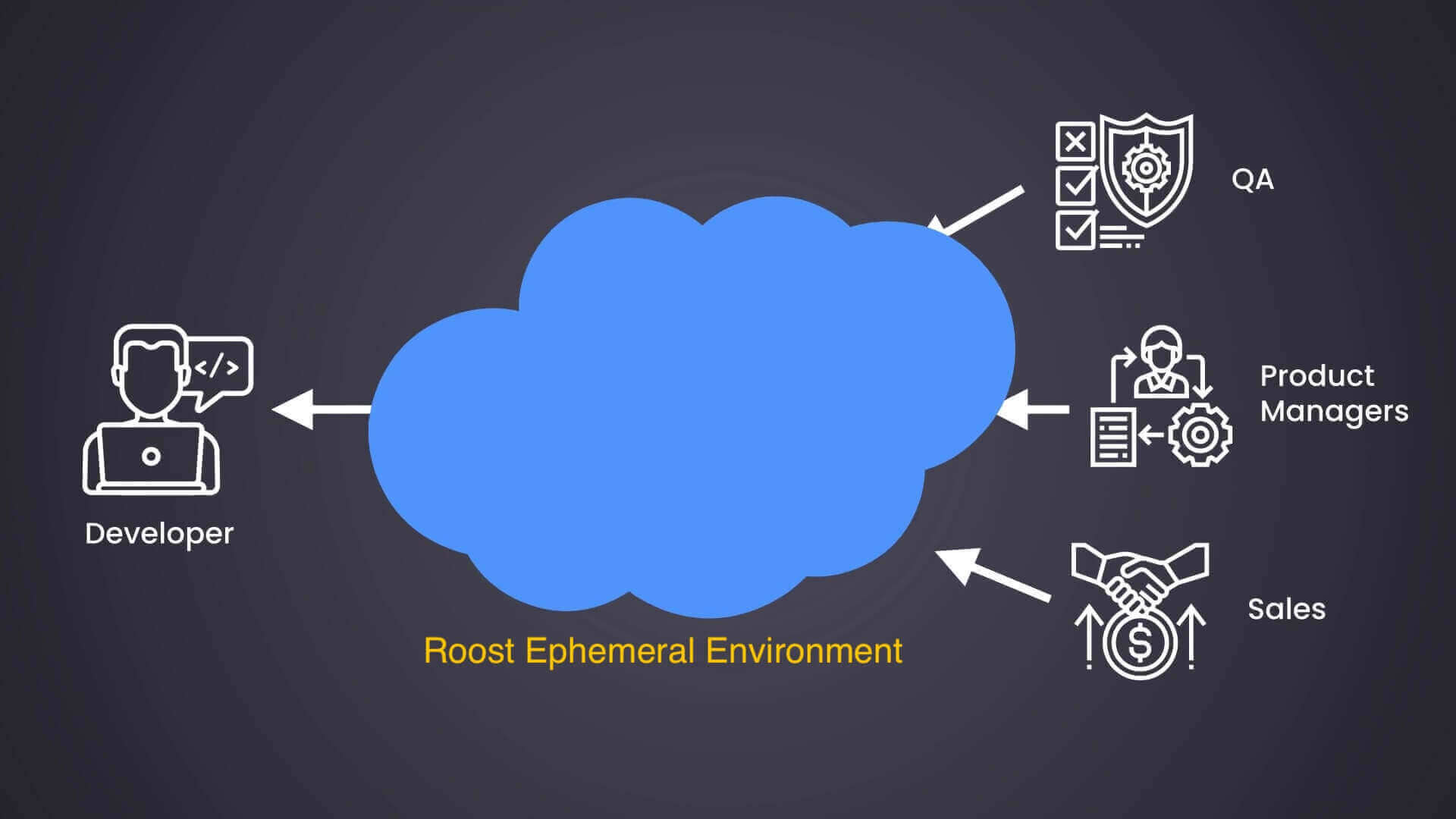 "The Roost platform has helped us tremendously by providing multi-tenancy clusters on top of EKS clusters. We can now easily deploy, upgrade and monitor these clusters… Roost also allows our development team to easily share improvements with the product team for feature reviews."
See How Fast Roost Moves DevOps