Roost uses machine learning for automatic and continuous code change validation. This makes it easier for developers to test live services with other stakeholders in an on-demand production-like environment. With the Roost platform developers:
• Creates instant & ephemeral production-like environments
• Allows developers to work on multiple features at the same time
• Share environments with Q/A and Product for fast testing and review


The whole development cycle is faster accelerating the feedback loop across stakeholders and completely eliminating the need for continuous integration (CI).
Accelerate the Development cycle
Developers can work on multiple features at the same time and share production-ready environments with stakeholders for fast and easy review and certification.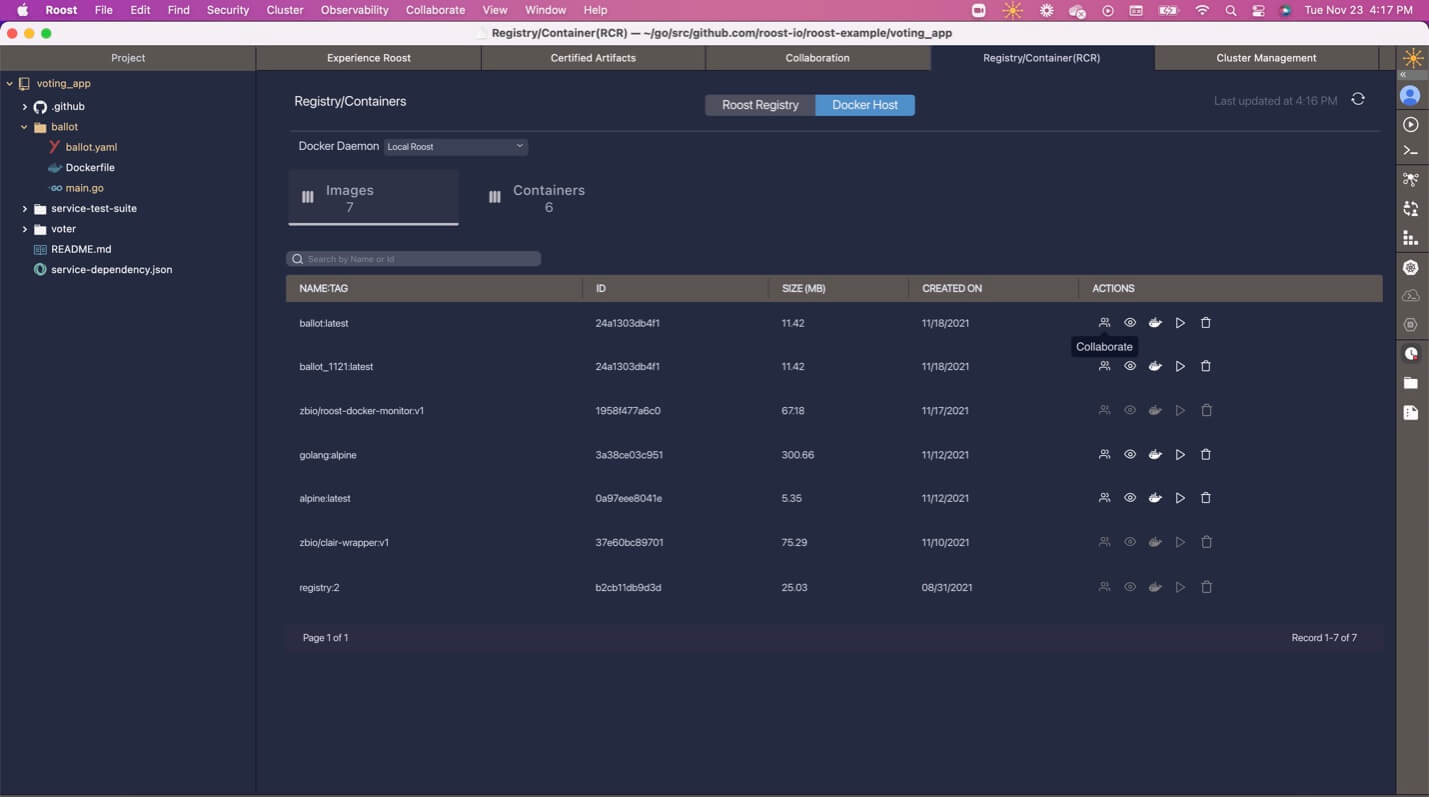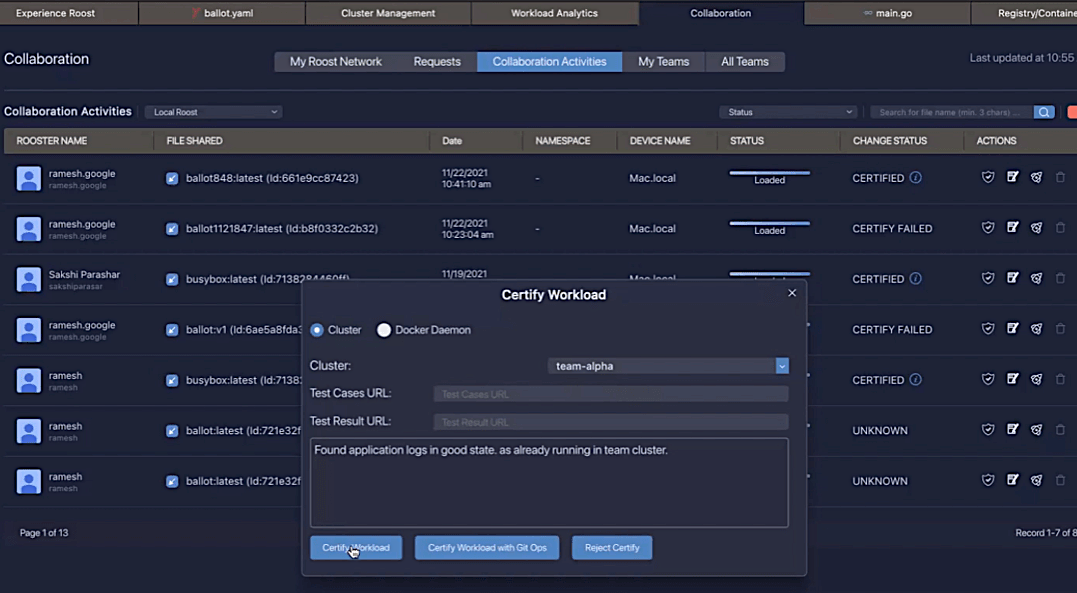 Certify & Validate Services
Developers can share services with QA and product to test and automatically validate the state of containers.
These states can be certified as production ready or can be used for rollback if necessary.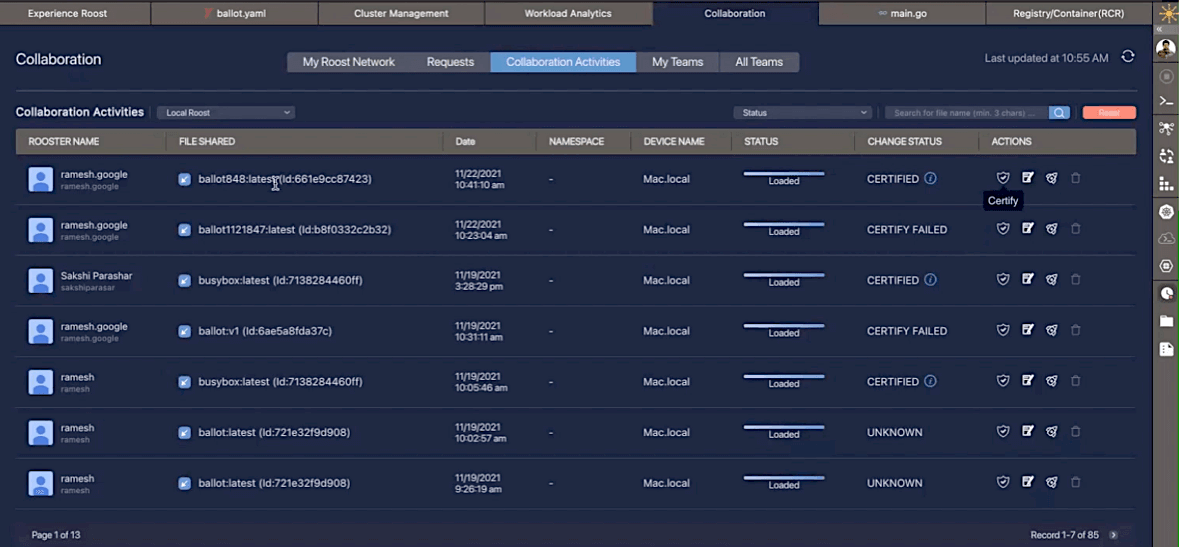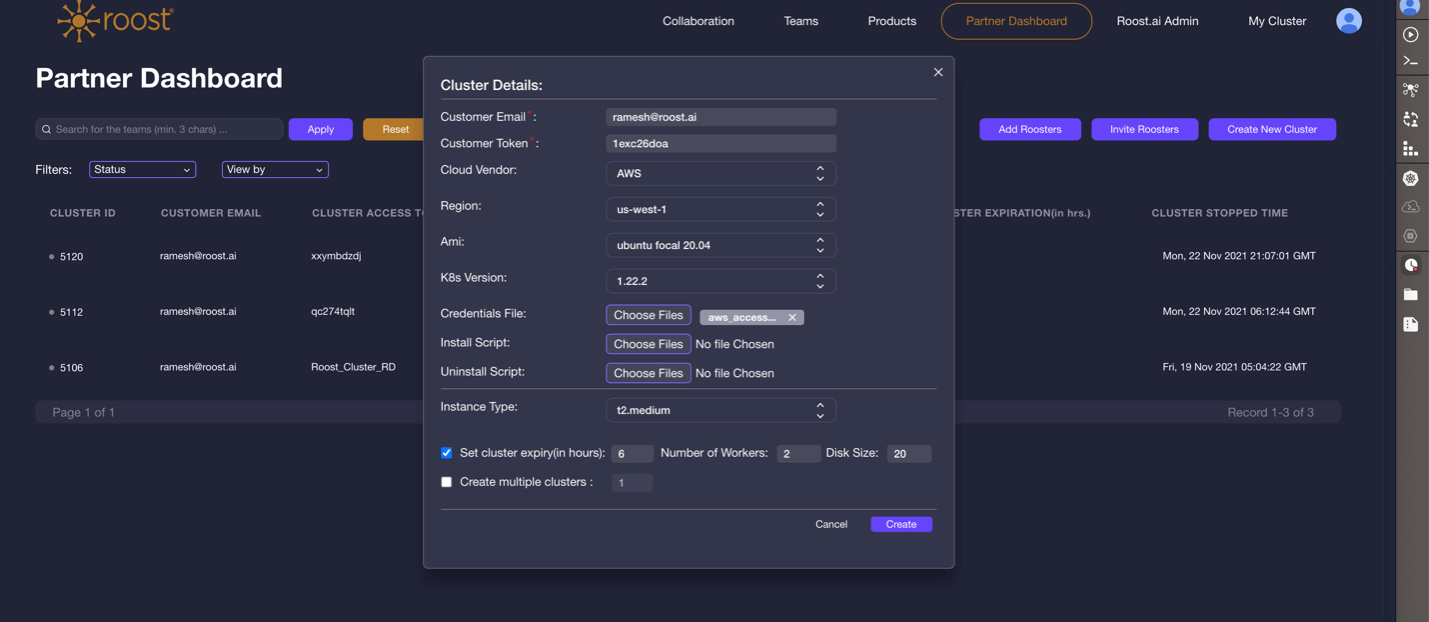 Significantly Reduces Cloud XOps Costs
Roost not only solves the tooling gap but goes beyond it.
Cloud Events
Roost allows you to inspect and scan clusters and provides details for both General & Security Events.
General events include: Kubernetes cluster resource related changes, plugins (e.g. Argo, Helm, Airflow) related state change activities, collaboration activities, etc. Roost also sends Security Events based on Falco rules configured.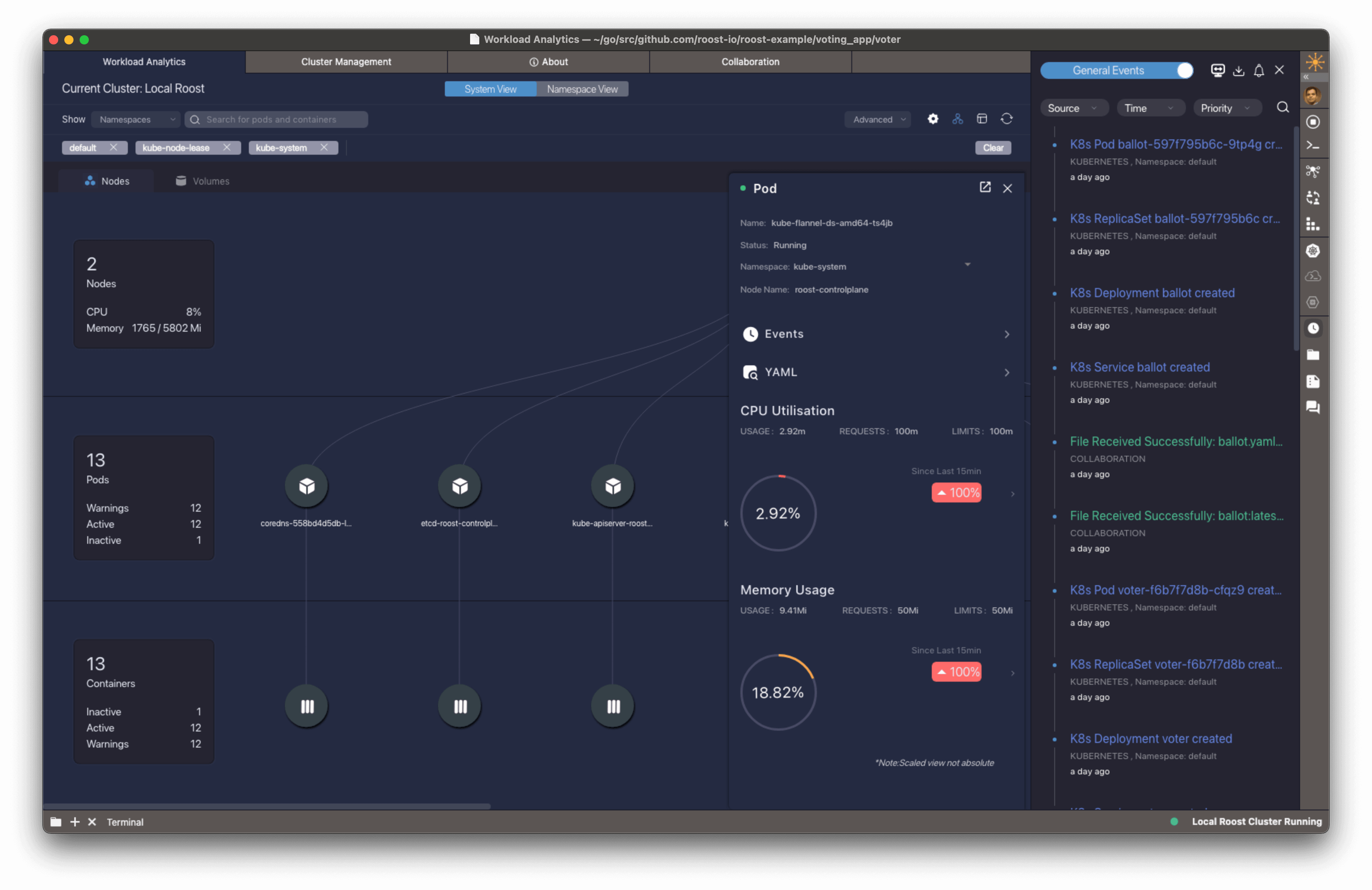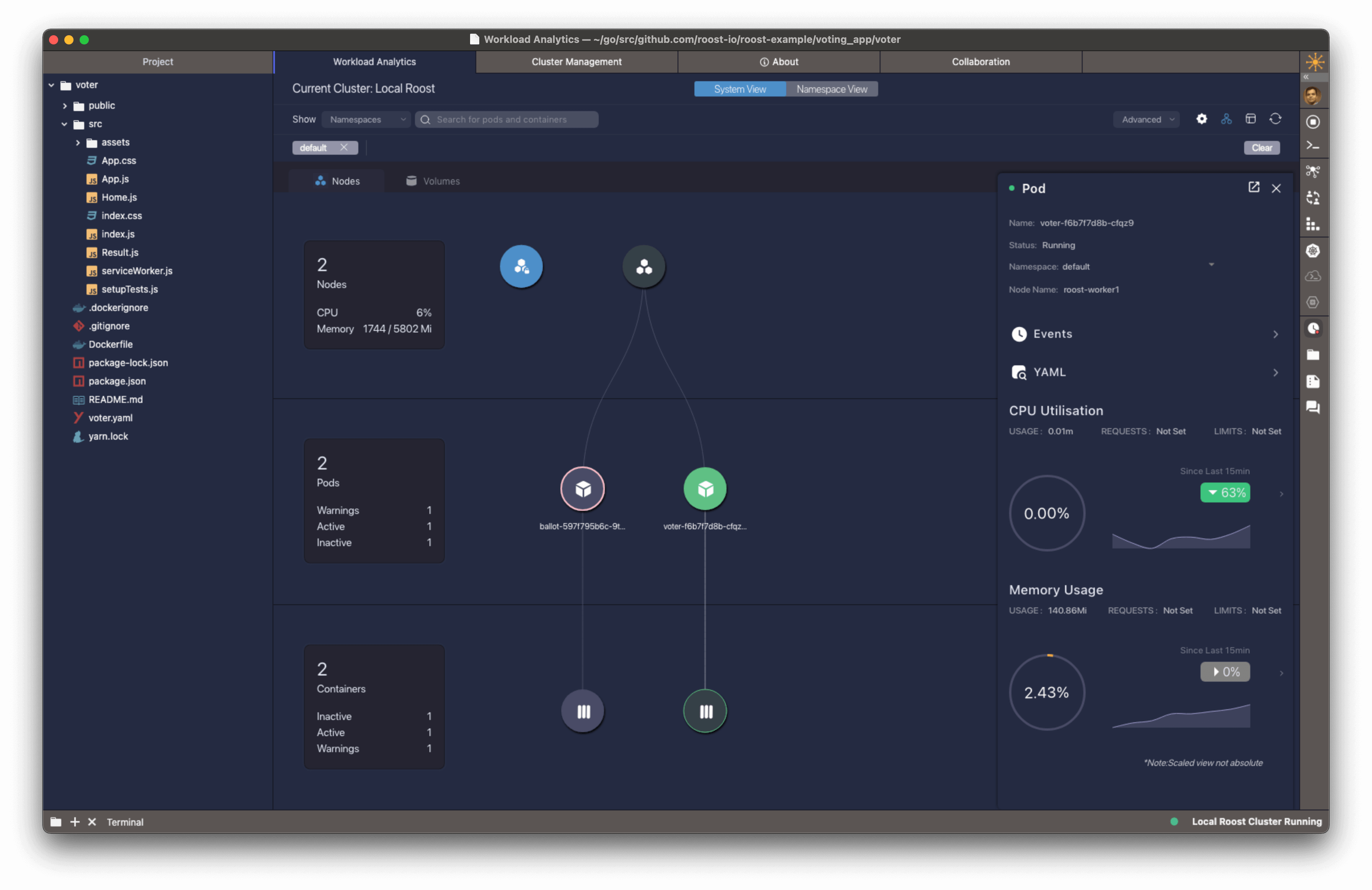 See How Developers can Eliminate Failure
Roost speeds up releases of containerized applications by enabling real-time service validation in an on-demand production-ready environment.
everything you need
Three Environments to Choose From
Roost Desktop
A lightweight, multi-cluster full-scale Kubernetes platform for both development and production
Roost Cloud
A headless version suited for cloud deployment as an AMI (or equivalent on other public clouds)
Roost SaaS
A control tower that manages service synchronization.
don't worry about your releases
Roost ensures change failures do not occur for cloud-native applications!
See How
Confidence feels good!