Ephemeral QA & Staging Environments
Test & Release Every Change in Real-time
Meet Rishi Yadav, Roost's Co-Founder and CEO. In this one-minute video, Rishi shares his thoughts regarding static staging sites and moving away from using permanent branches.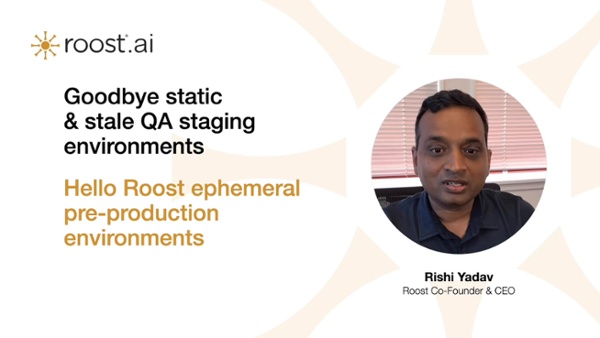 Innovate Quicker
Discover why the only way to speed up releases and avoid integration issues in production
is to automate the testing process while in development.


Roost helps us address cost issues by providing capabilities that allow our team and users to control the amount of time a cluster runs... Early results reveal cluster run-time savings over 80% from our previous environment.


CTO, Enterprise Security Company