see how development teams can eliminate change failures
Watch a Roost Product Overview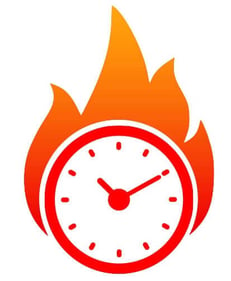 Watch our overview video to see how fast Roost moves DevOps
Roost is an "Environments as a Service" platform that creates instant and ephemeral environments which automatically validates applications allowing developers to spot potential errors before a pull request is merged to the CD pipeline for release. We believe that reducing the distance between development and production is a way to simultaneously improve development velocity and pull request merge success.
Roost environments can be accessed simultaneously by QA teams, software architects, security architects, and team-leads to test cloud-friendly, cloud-native, or container-native applications much earlier in the DevOps life cycle. This strategy significantly eliminates PR deployment delays and therefore reduces costs. With Roost developers can:
Create ephemeral environments on demand – local or remote
Launch or connect to any environment – local desktop or in existing CI/CD pipelines
Collaborative development – Share workloads with other developers in real time/P2P
Schedule environment deployment time – prevent environments running 24/7
Build containers with drag and drop feature – avoid making mistakes by utilizing templates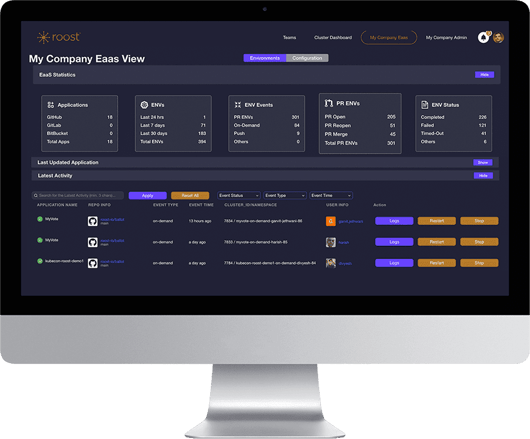 Roost helps us address cost issues by providing capabilities that allow our team and users to control the amount of time a cluster runs...Early results reveal cluster run-time savings over 80% from our previous environment.


CTO, Enterprise Security Company