See the Roost environment in a live product demo and see how quickly
Roost gets releases production-ready by:
• Uses machine learning for automated and continuous
change validation by
• Provides an on-demand production-ready environment
where developers test live services
• Automatically and immediately shows the impact any code
change has on all dependent services
• Shortens feedback loop for developers by validating that a
change won't cause a failure before production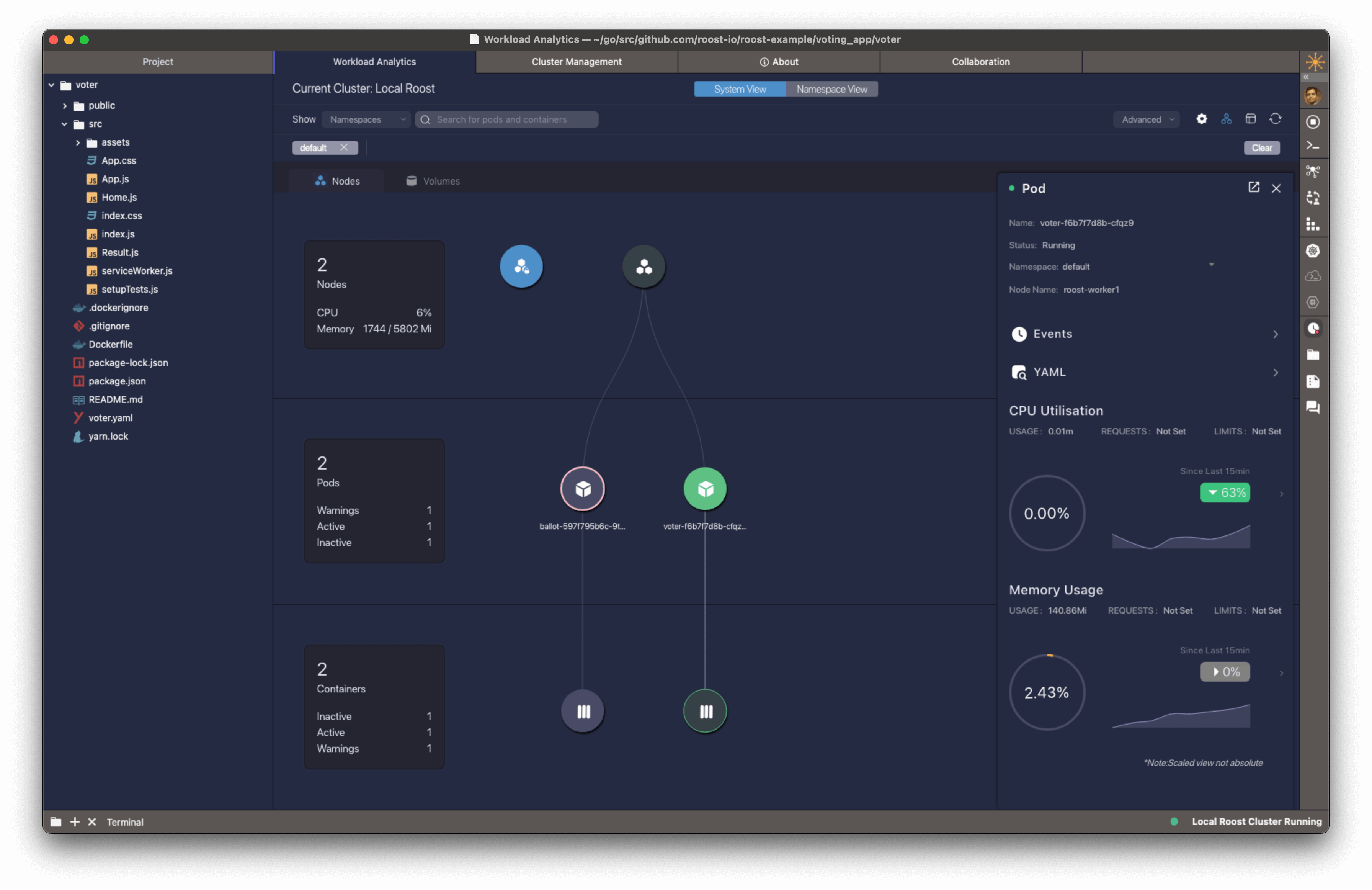 The Roost control plane displaying workload analytics.


Roost helps us address cost issues by providing capabilities that allow our team and users to control the amount of time a cluster runs... Early results reveal cluster run-time savings over 80% from our previous environment.
CTO, Enterprise Security Company