With Roost
DevOps teams can test and certify cloud-native applications allowing teams to take advantage of the automation and scalability provided by

cloud technologies like

containers and Kubernetes. Sign up for a demo and see how Roost environments:
Instant & Ephemeral Pre-production Environments
Create an instant and ephemeral environment at every pull request, feature branch, tag or a custom insertion point in the DevOps/GitOps pipeline.
Share Environments with Stakeholders

Share environment via a custom URL with stakeholders (QA, product manager, sales, etc.) so they can validate their deliverable.
Significantly Reduce Pull Request Costs

Reduce DevOps engineering and cloud costs while eliminating the management of complex software and custom script creation. Eliminate costs with environments running 24/7 by having the ability to spin them up and down on demand.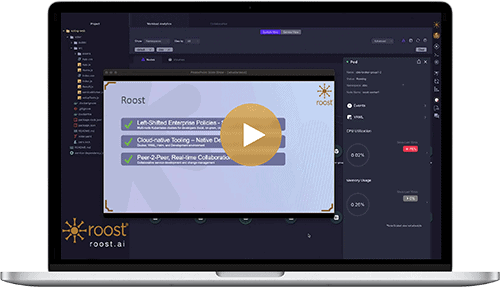 Roost helps us address cost issues by providing capabilities that allow our team and users to control the amount of time a cluster runs... Early results reveal cluster run-time savings over 80% from our previous environment.
CTO, Enterprise Security Company